Ocean Forest Villas Amenities
Layout and Parking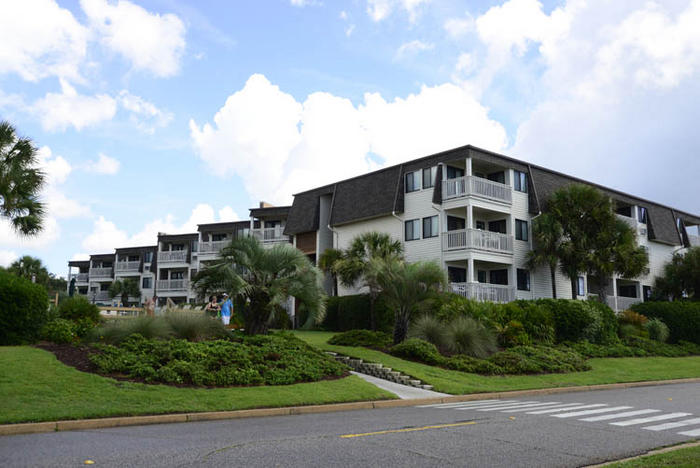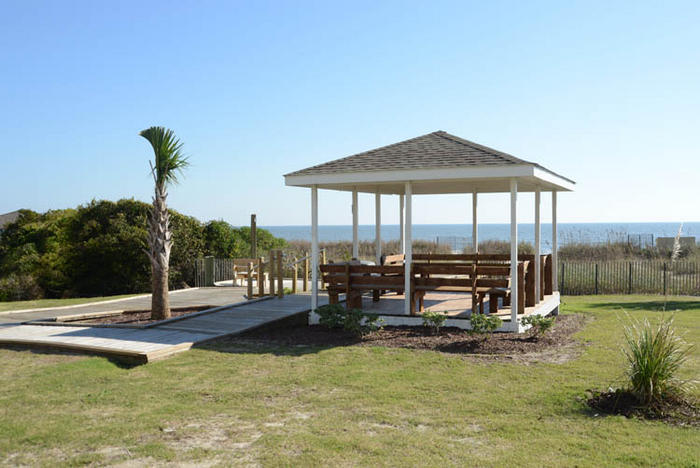 Ocean Forest Villas is a beautifully maintained community of five low rising buildings. These Myrtle Beach condos have been well designed so that their is ample and convenient parking, but it's located so that it doesn't take away from the vacation atmosphere at the community's two huge swimming pools or obstruct the breathtaking views of the beach and sand.
Each Ocean Forest Villa rental is a two-bedroom condo with a large balcony. All Ocean Forest Villa condos are part of three story building with private, covered entrances. It all lends to a feel of a beach vacation in a comfortable, high quality home.
Sleeping Accommodations
Ocean Forest Villa offers two bedroom condos with a variety of bed configurations that can sleep from four to six persons. So you can choose a rental for your Myrtle Beach vacation that is best suited to the members of your family or group. There is an interactive chart with an overview of the types of beds included in each condo so you can make the best decision on your Ocean Forest Villa rental.
Kitchen and Dining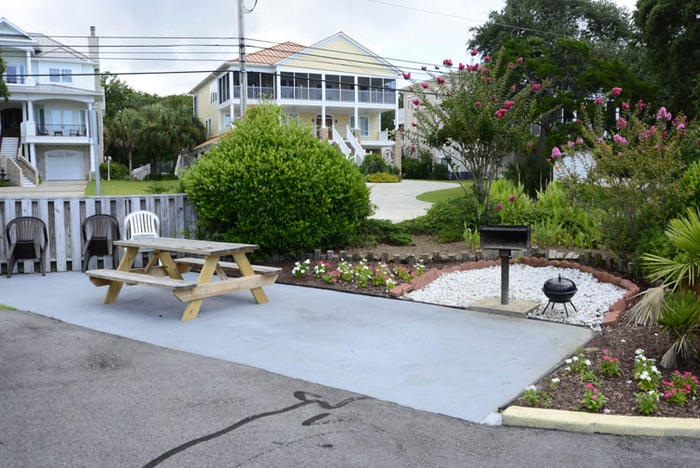 Each condo at Ocean Forest Villa is uniquely decorated and the layout can vary slightly, but each rental has a furnished living room, dining table, and spacious covered balcony. All Ocean Forest Villa vacation rentals have well stocked kitchens that include a full sized refrigerator, stove, oven, microwave, and dishwasher. Ocean Forest Villa truly is your vacation home away from home. Don't forget about the grill located on the grounds at Ocean Forest Villas.
A kitchen and dining area give you the option on your Ocean Forest Villa vacation to eat in as often as you'd like. There is a Food Lion, Seafood Market, and Walmart Neighborhood Market all just minutes from Ocean Forest Villa condos so fill the fridge with all your favorite beverages and sandwich fixings and fill the cupboards with the kids' favorite breakfast cereals and snack foods. It will save you a bundle on your Myrtle Beach vacation. If you feel like staying in, but want a vacation from cooking, there are plenty of carry out options close to Ocean Forest Villa like Domino's Pizza, Carolina Roadhouse and Chili's Bar & Grill.
Swimming Pools and Jacuzzis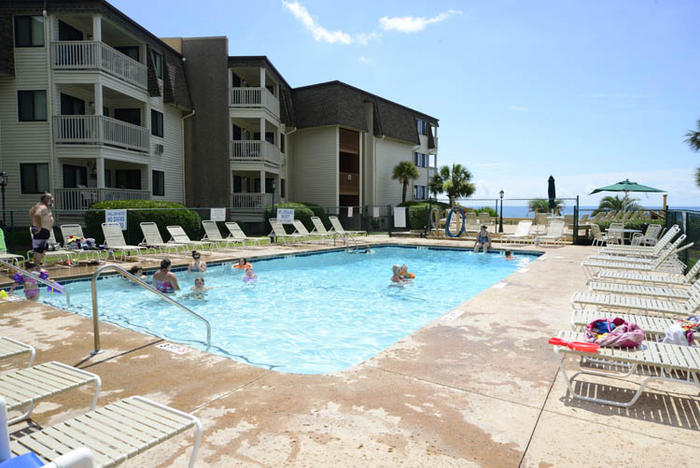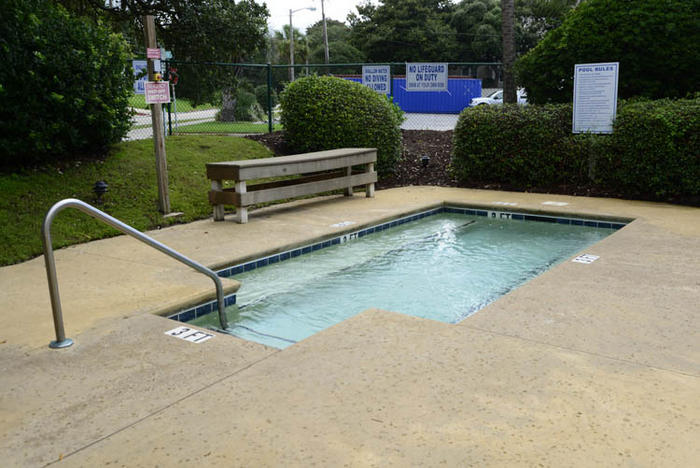 Ocean Forest Villa boasts two crystal clear swimming pools as well as ample pool decks, kiddie pools and even two Jacuzzis.
Beach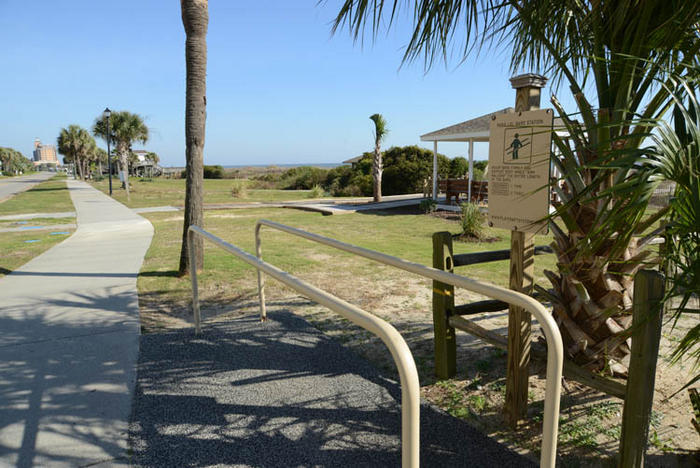 Ocean Forest Villas overlooks the Atlantic Ocean and is just steps from a pristine sandy beach. Have the beautiful ocean views that Myrtle Beach is known for, but enjoy the quiet and safety of not have a vacation rental directly on the beach.
Go for a morning walk along Myrtle Beach's Golden Mile fitness path or feel your toes sink into the sand as you enjoy the sunrise over the ocean. From your Ocean Forest Villa condo, take the wooden walkway up and over the small dunes to the white sandy beach and enjoy a day building sandcastles, hunting for seashells or just people watching from the comfort of your beach towel. Come back to your Ocean Forest Villa rental to shower and clean up for a dinner out. Ocean Forest Villas also offer conveniently located outdoor showers to knock off all the sand so you don't need to track it into your vacation rental.
Property Location
Location: Oceanfront
Area: Myrtle Beach
5601 North Ocean Blvd
877-868-2750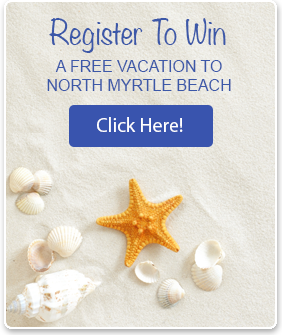 Disclaimer
Myrtle Beach Vacation Rentals is not affiliated with onsite management or the HOA of this complex.